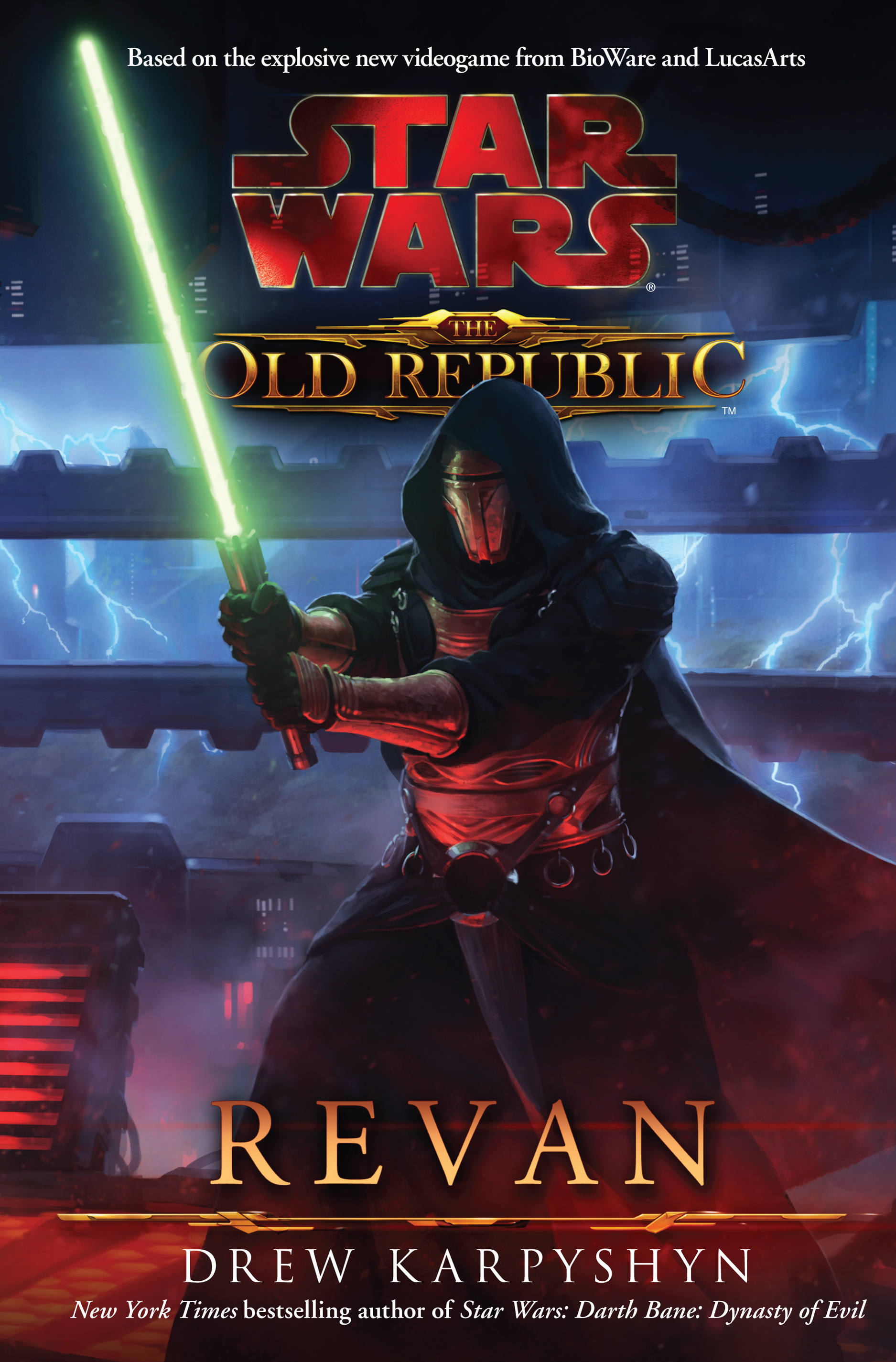 One of the last novels that I read, rather than listened to, was
Path of Destruction
by
Drew Karpyshyn
, shortly after it came out because it was not on audio. I really enjoyed it and so enjoying Karpyshyn and the Knights of the Old Republic game series [I've played the original through about 2.5 times, 1.5 on computer and recently on the iPad] I was excited to read a book about Revan. There were times where I wished this book had more of the other characters from the game series playing a dominant role in the story-line, but unfortunately it focused mostly on
(view spoiler)
[Canderous Ordo and some [but not enough] on Bastilla (hide spoiler)]
.
This is not to say that you would need to be familiar with the game to enjoy the book, but it certainly helps. Describing the main character was difficult because of the nature of customizing the game- not even the gender was set in stone in the game [although later cannon set him as male] which led to great jokes and rumors within the sequel game that Revan was female. I've gathered that elsewhere some of Revan's physical appearance was canonized by comic books, but Karpyshyn did a good job of leaving most of it open- recall dark hair being mentioned once [which stood out to me because I played the game with him as a bald male], his male gender, piercing [maybe dark] eyes, and tall height. I'm sure that this was difficult for the author to limit himself so much and so it made it impressive.
The story, however, lost its way eventually and ended poorly.
(view spoiler)
[Just like the marriage of Luke and Mara at the end of Vision of the Future and Star Wars: Union being distastefully followed by Mara being near death at the start of the next (real-world chronology) book to include her, Vector Prime; so having Revan and Bastilla be in a relationship at the end of the game, to the inevitable marriage prior to the start of this book, only for them to be separated most of the book and to end up (view spoiler)[permanently separated, with Bastilla not knowing what happened to him (hide spoiler)]. The whole Sith empire and emperor was weird too, and although the comic books set in this time allow for it, it seems to contradict the expansiveness, dominance, and presence of the Old Republic (hide spoiler)]
. The book was slow, but good until Revan was
(view spoiler)
[captured on Nathema (hide spoiler)]
, it almost recovered when Revan managed to
(view spoiler)
[get broken out of jail (hide spoiler)]
, but took a wrong turn and fell short of my expectations. And, sadly, I think it is solely because otherwise the end would have been predictable or even inevitable and so extra twists and turns were necessary to make it new and surprising, but also displeasing.
View all my reviews